A travel cot does not fit into the motorhome. So the little ones sleep in the "normal" bed – appropriately secured for babies. We introduce you to different fall-out protections for different bed types.
Single beds
If you have two single beds in the rear like the motorhome from mf-ontour, you can use a classic bed guard (e.g. Pinolino). At the foot end, you can also secure the sleeping place with a pillow roll or a little baby nest.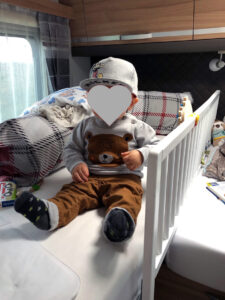 Overcab bed
When the little one from mf-ontour got older, he took the overcab bed for himself. In addition to the standard protective net, they attached a pole, so that their child cannot climb over the net.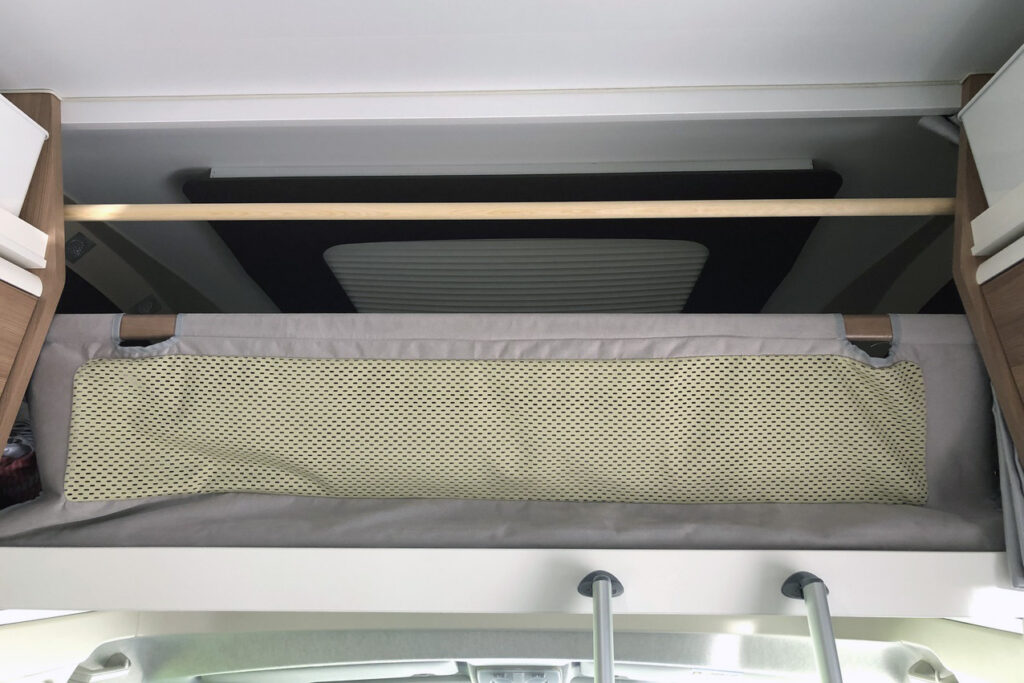 Transverse bed
Travel Shortcut have a transverse bed in their motorhome, which they secure with a high net. The net is screwed to the bed frame and hung on the left and the right.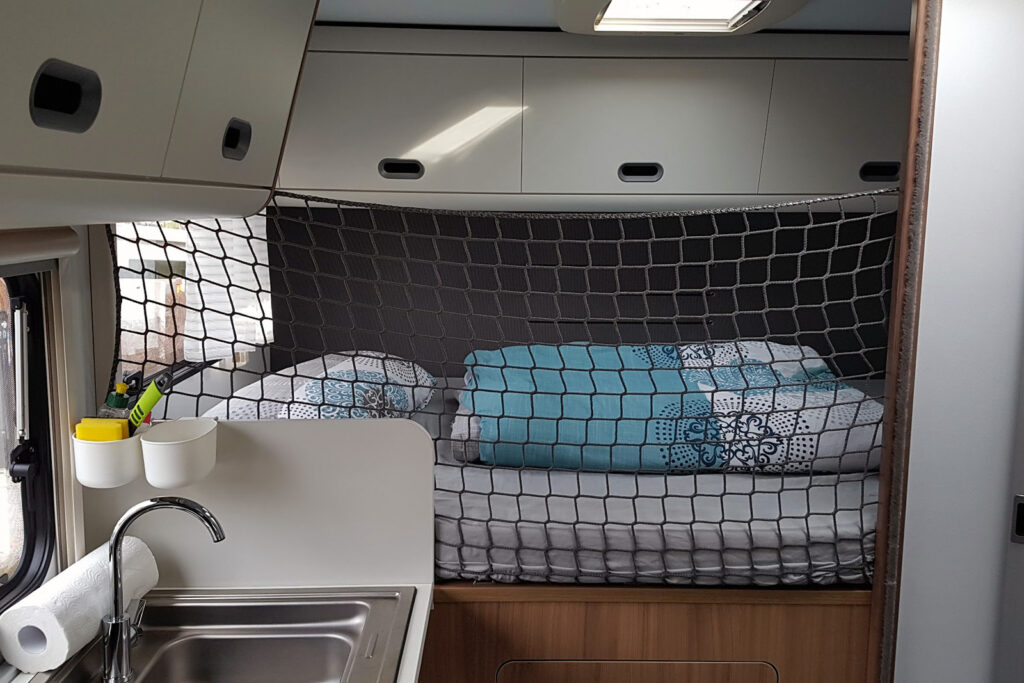 Drop-down bed (rear)
We installed SLiiPER's fall-out protection on the drop-down bed in our motorhome. The SLiiPER is available in 4 different widths (2 ft 3 inches, 3ft 3 inches, 4ft 11inches and 6ft 3 inches). We use the 6ft 3 inches version. The SLiiPER is screwed to the bed frame and attached to the ceiling with two straps.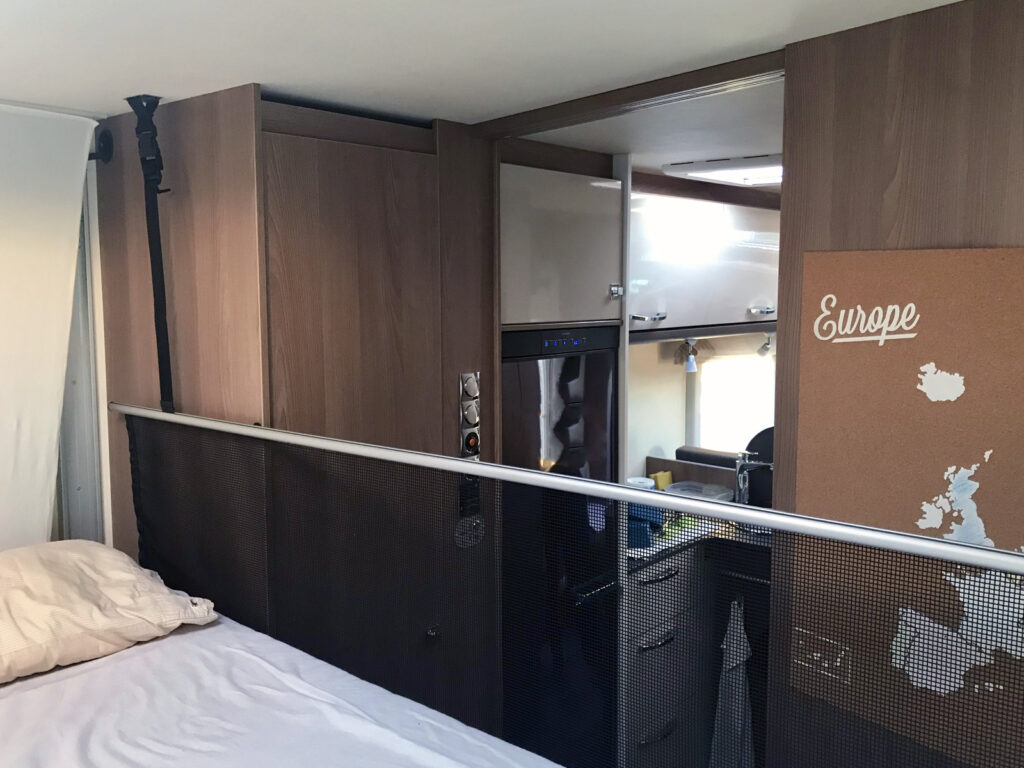 Universal alternative
If you are traveling with a rental camper or you don't want to invest for the time being, you can easily set up a cozy sleeping spaces with a mattress on the floor, a few pillows and of course your favorite cuddly toy. A positive side effect: In summer it is pleasantly cool down there.