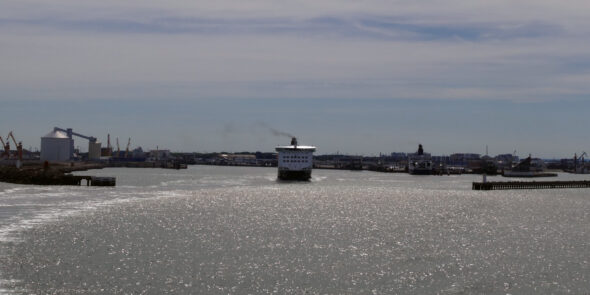 Calais to Dover and back. This connection is well known. For round trips, an alternative ferry route may be more suitable. We show the most popular connections between England/Ireland and Belgium/France/Netherlands. » "With a camper on a ferry to England"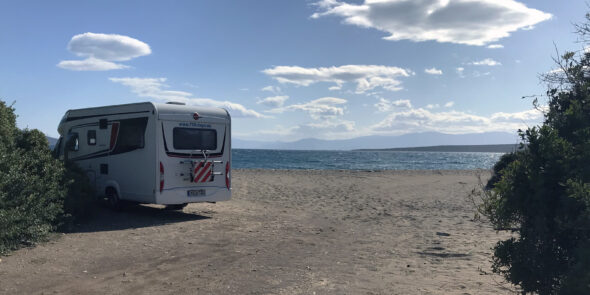 There are far fewer campsites in the Peloponnese than in Spain, for example. Most are closed in winter. It's time to park your camper off-grid. Luckily we are self-sufficient with our motorhome. We experience wonderful months full of nature and freedom. » "What is needed to live off-grid"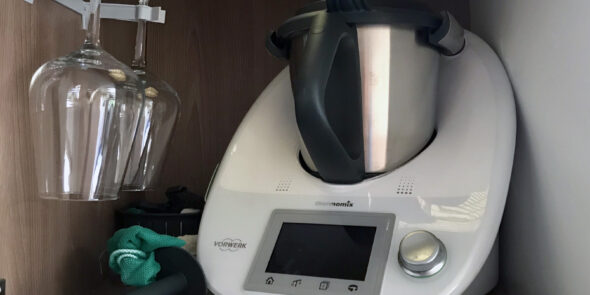 We confess: We are Thermomix lovers. Before our trip, the Thermomix was in use at least three times a week. Making freshly cooked dishes after work without much effort is a great thing. » "Thermomix and Motorhome – Is this a thing?"
Modern motorhomes are well equipped – at least if you are planning a vacation. However, if you want to live in a motorhome, there are better options with regards to gas, internet, toilet and drinking water. Here, you'll find everything you need.
Have a look at our previous experience: Our Travel Diary
(Articles are available in German only, but it is still worth looking at our lovely pictures 🙂 )
We purchased a motorhome, sold all of our stuff and moved out of our apartment. Now, we are traveling across Europe for 720 days. – Discovering interesting places and looking for great adventures.
Did we "drop out"? No, we just live differently, work as freelancer, care for our baby and enjoy the freedom of a digital nomad lifestyle.