Hi, nice to e-meet you. We are Christian, Conny & Leonie. Like the title of our blog suggests, we are traveling across Europe for two years / 720 days.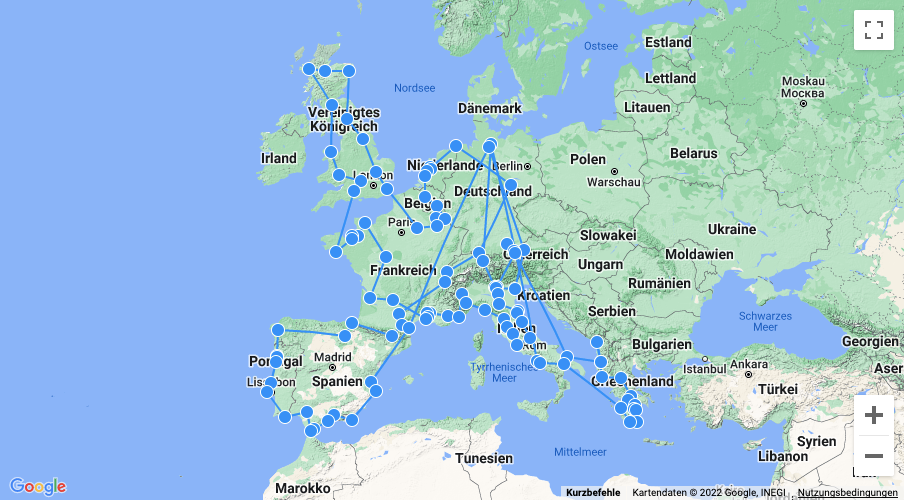 We gave up our apartment in the beautiful city of Munich, sold, gave away or stored all our belongings and live now on 14 sqm in our cosy motorhome, the Lyseo TD 744 by Bürstner.
We drove off in November 2018. Our little one was three weeks at that time. A lot told us to be crazy to travel with a newborn. And yes, traveling is different from what we were used. However, everyday life in an apartment would be also different with a baby. So, why not now? As soon as she will go to school, we won't be able to do it and we also didn't want to wait until we retire.
"We want to discover Europe!"
We already traveled a lot when it was only the two of us. We like a lot of different ways of traveling and had everything from backpacking to resort holiday, from weekend trip to a two month sabbatical. 
Only one pattern is apparent: In Europe, we know only metropolises. And we are going to change that now. We travel especially in smaller cities and into nature. We visit many UNESCO world heritage site and avoid really big cities. We like to stay surrounded by nature but also enjoy the comfort of a camp site. 
In our blog, we talk about our life in our motorhome. We show how we started, which changes we made to our motorhome and which equipment we got to gain more independence and comfort.
And then, a dream came true…It all began in summer 2016.
Read here How it all began…
After that warm summer evening it took us another two years until we actually started our concrete preparations. The dream became real when we signed the purchase contract of our motorhome in December 2017.